Updates
Update 11/07/2012
I've decided to update this website semesterly since my classes are mostly centered upon global climate change. I've also gained the ability to read scientific articles so expect some good sources from now on. Don't worry, I'll translate them from scientific jargon into language that makes more sense.
Along those lines, I've chosen to include a bit about bleaching coral. So keep a look out for all that information!
In other news, I've become an advisor for a group of teens for Project Polar Bear. They no longer offer a trip to Canada, but it is still very important for me to decrease CO2. Good luck to them! See all their efforts here:
http://rpz-teens.tumblr.com/
-Heather
Update 04/20/2012
Finally got this back in action! I lost the password to my account here, but thankfully the wonderful people at weebly let me recover it! I will be quickly revamping the site with better information, links, etc.In the mean time, browse to your heart's content and check out
http://www.polarbearcam.com/
which contains the most adorable baby polar bear :)
-Heather
Update 03/28/2011
Boy has everything been so busy. Midterms and papers, many things to prepare for. Maia and I are currently working to establish another Zoo Event for recycling and also are preparing to teach some teen volunteers in detail about our conservation station at the zoo! We are very excited about these upcoming things and hope to see you at the zoo soon.
-Heather
PS We would also like to congratulate our friend and fellow volunteer on his acceptance to NYU and his early graduation from High School. Way to go Chris!
Update 03/04/2011
Today Maia received a call from Polar Bears International. We did not make it into the finals, but we were told we were in the top 5. One away from a trip to San Diego. It's sad, but we can't be disappointed. We influenced many, decreased CO2, and had a great time doing so. Maia will try the competition again next year, however, I will be unable to because of age restrictions. I will, instead, be the adult advisor for the group she forms. It's a shame I couldn't do more. Thank you all very much for your support, and as promised, we will continue with our site.-Heather
Update 2/09/2011
Maia and I had a wonderful weekend redeeming our "Semi-Finalists" prize at the Reid Park Zoo Sunday (you can see the pictures here:
http://co2ucson.weebly.com/about-us.html
). This Friday, the Teen Volunteers will be deciding where the money raised for conservation will go (no doubt a good amount to PBI). Other than that, we are accepting donations of soda can tabs, shoelaces, and corks for our "Be Cool at RPZ" event on February 26th. If you would like to donate, shoot us an email.
Update 1/28/2011
We received a call from Harlow Gardens in town to pick up our seed donations. Little did we know, we would be getting more that 2,000 seed packets! Keep a look out for those at the "Be Cool at Reid Park Zoo" event (set for February 26th), we will be giving them away for anyone interested in starting a rain garden! -Heather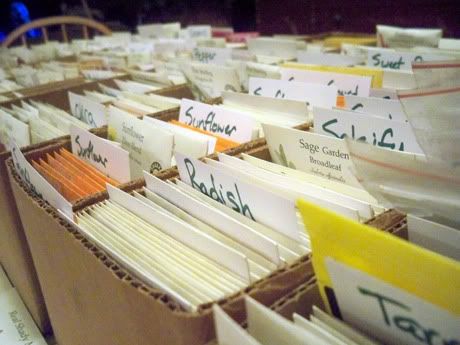 Update 1/12/2011
It has been a sad week here in Tucson as you all may know. We lost many good people. I hope this only brings us closer as a community. Keep those still recovering and those grieving in your thoughts. -Heather
Update 1/7/2011:
We have submitted our Final Success Report! I will be posting it in "About Us" shortly. Wish us luck! I've also added an entire "Updates" page to the site and will re-do the "Fun Activites" to be .pdf files instead of image files, for easy printing. Maia and I have also won a "Behind the Scenes Tour" of Polar Bear at Reid Park Zoo! We are very excited! -Heather
Update 12/30/2010:
One more day until we have to turn in our final report for the polar bear project! Wish us luck and continue to be green! We will update the website with more information as soon as we can :)
-Heather
Update 12/7/2010:
If you visit this site, you should also add to our
following on facebook!
http://www.facebook.com/home.php?sk=group_169354019749923
Update 12/6/2010:
WOW! 1036 visitors to the website yesterday! Thanks to everyone who help advertise! I also know that we have been getting some out or state/country attention and I have to apologize that it mainly focuses on our region, but the tips should still be helpful! Thanks again for viewing! -Heather
Update 12/3/2010:
Only a few weeks left until the deadline where we have to show our efforts! We also will have our presentation for the zoo done by tomorrow and will begin reaching out more than ever! Be sure to come by and check us out! -Heather